Satisfied Customer Stories
"I want to thank you for your prompt and excellent service to purchase my 2 vehicles today. I apprec...

They purchased my junk car and I could not be happier with the prompt, professional sevice. They mad...

"Sturtevant is always my first call when it comes to my used auto glass needs." Kent J&F Auto G...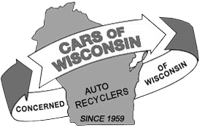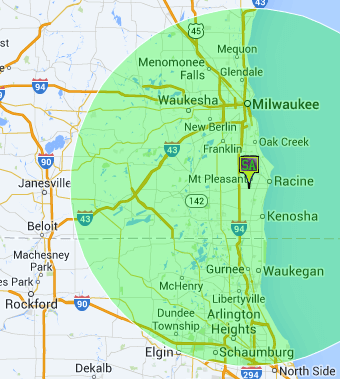 Racine Salvage Yard News
News and Information from Sturtevant Auto Salvage in Wisconsin

To better serve your Racine and Milwaukee junk yard needs, Sturtevant Auto salvages the latest tips on Wisconsin auto recycling. We stay up to date on any changes in the auto salvage standards outlined by the Wisconsin Department of Natural Resources, the Wisconsin Department of Transportation, and the federal government.
For more information on titling a junked car in Wisconsin or getting the most money out of your auto salvage, call the Racine junkyard experts at Sturtevant Auto today: 262-835-2914.
Junk Car Removal in Waukesha, Kenosha, Racine and Greater Milwaukee
Update: While the government has discontinued its cash for clunkers program, we still buy all the junk cars Milwaukee, Waukesha, Kenosha, and Racine have to offer --at the best price! Simply gather everything you can of your registration, title, keys and insurance information before calling one of our Milwaukee auto salvage experts for information on how to proceed.
Listen to Sturtevant Auto radio ads:
Sturtevant Auto's radio ad
Sturtevant Auto's Little Car radio ad
Get Paid to Have Your Junk Vehicle Taken off Your Hands When your vehicle is no longer worth the cost of ownership, you have a few options. You could just let it sit in the driveway, rusting. You could let a dealer take advantage of you with a push, pull, drag scam offer. You might want to chance it on Craigslist. You could even try donating it to charity. Don't put yourself through any more hassle than necessary; call Sturtevant Auto and unload your vehicle today. Before you consider t...

Don't Pay to Shop For Wisconsin Used Auto Parts Come look through the Sturtevant Auto Salvage Yard's huge inventory of used auto parts. Other Milwaukee junk yards will require a cover charge just to browse. You shouldn't have to pay for used car part unless you're actually BUYING them. With an organized 11 acre lot and a constantly evolving inventory, we'll direct you to the part perfectly suited to your needs. Pick Your Own Parts We are both a self-service and ...

Save money at our Racine Junkyard Tires can be expensive. Retailers and specialty stores can charge hundreds of dollars for a set. Sturtevant Auto Salvage now offers a cost effective solution. Come to our Racine Junkyard and get yourself set of high-quality, cheap used tires. We have a constantly growing inventory, and we often receive damaged cars with four in-tact tires. Feel free to browse the most complete inventory of used auto parts Milwaukee, Racine, and the surrounding areas...