Satisfied Customer Stories
"I want to thank you for your prompt and excellent service to purchase my 2 vehicles today. I apprec...

They purchased my junk car and I could not be happier with the prompt, professional sevice. They mad...

"Sturtevant is always my first call when it comes to my used auto glass needs." Kent J&F Auto G...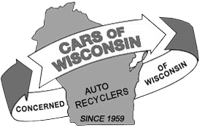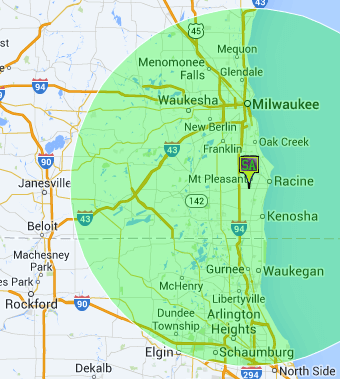 Sturtevant Auto Salvage for Milwaukee Used Auto Parts
Sell junk cars to the best auto salvage yard in Wisconsin.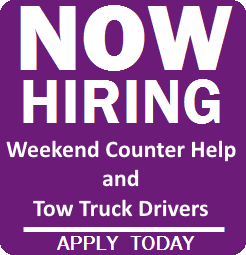 Sturtevant Auto pays up to $10,000 for your used vehicle, providing cash-in-hand junk car pick-up. We will offer you the most money for your used car, running or not.
Ask around. Get prices. Call competing junkyards in Milwaukee and Racine. Ask your local used auto dealer about your car, truck or van's trade-in value. We want you to shop around for the top auto salvage deal. The more research you do, the more you'll know:
Sturtevant Auto is the BEST Racine and Milwaukee auto salvage yard.
Sturtevant Auto's junk yard is located near the Racine – Milwaukee border on I-94, minutes south of 7-Mile Fair on the northbound frontage road between Highway K and Highway 20.
We Buy Salvage Vehicles and Sell Their Used Parts
We will WIN your business. Our Racine area junkyard needs to buy salvage vehicles just like you need to get the most cash for your junk car!
After we purchase a salvage vehicle, we locate all the fully-functional parts inside and sell them.
Repairing your car is a lot less expensive when you use high quality, gently used, OEM parts. Maintaining a huge inventory of salvage vehicles is the second most important aspect of our business. The first is our reputation.
Sturtevant Auto has a 60 year legacy of integrity to uphold. We wouldn't survive as the best southeast Wisconsin salvage yard without a long track record of customer satisfaction. We ENCOURAGE you to shop around for the best pricing. We're confident you'll get the most money for your junk car from Sturtevant Auto Salvage Yard.
When you're ready to get top dollar for your unwanted vehicle or want to buy a used auto part, contact our Milwaukee area salvage yard for a quote or to find the part you're looking for.
Hassle-free Milwaukee junk car removal from Sturtevant Auto.

Get rid of your junk car headache once and for all, and get paid for it! At Sturtevant Auto Salvage, our Milwaukee junk yard pays the most cash for clunkers because we depend on a steady stream of repeat business partners. We pay the top-dollar for your auto salvage so we can maintain our huge inventory of used car parts. We'll even drive to your Waukesha or Kenosha home to pick up your car. Call us for a quick phone estimate and questions regarding our junk car pickup service: 262-835-2914.
We Buy Your Junked Car, Even With No Title
On top of giving you the best value for your used car in southeastern Wisconsin, Sturtevant Auto may purchase your non-running car even if you have no title for it. If your junked car meets certain specifications, we will buy it from you with no title in hand. Call or email our Milwaukee junkyard experts to find out if we will buy your junk car without a title!
Big inventory. Bigger savings. Call the best used auto parts dealer in southeastern Wisconsin: Sturtevant Auto.
Sturtevant Auto provides access t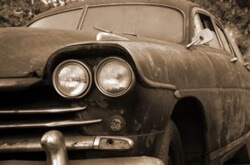 o 11 acres of our thousand-car Racine salvage yard inventory. We live up to our reputation as the best junk yard in the greater Milwaukee area by connecting independent mechanics and do-it-yourselfers to the best prices on used auto parts in Wisconsin. We price our used auto parts to move; we want to keep you coming back for all your auto salvage needs. All our used auto parts come with a 90 day warranty. We treat you like a person and a business partner, because your satisfaction is our reputation. Our top prices will win your business over and over again, so come find the best deal at Sturtevant Auto. Call us today and we'll find your used auto parts in Racine using a state-of-the-art locating system.

The Best Deals on Used Tires Milwaukee Has To Offer
Buying new tires can be incredibly costly, especially when compared to the price of an inexpensive car. When your tread is low, come to the Sturtevant Auto to shop our wide selection of discount tires. We offer the best prices on used tires Milwaukee has to offer. Our clients routinely save hundreds of dollars by avoiding full-price retailers and speaking with one of our Racine used auto parts professionals. Call 262-835-2914 for more information.
Top Auto Salvage Milwaukee Offers
Here at Sturtevant Auto Salvage, we specialize in giving you the best bang for your buck. Never worry about getting less than your car is worth with us. Our Milwaukee area experts give you back a lot more than other Milwaukee junkyards. Some cars we carry parts for include Chrysler, Ford, Toyota, Honda, Nissan, Hyundai, and more. Stop in ASAP and get the most money for your junk car!
Any make, any model, we WILL find your used auto part.
For Milwaukee used tires, tail lights, engines, transmissions, doors, windows, windshields, batteries, and more, call the friendly bilingual staff at Sturtevant Auto Salvage Today: 262-835-2914.