Satisfied Customer Stories
"I want to thank you for your prompt and excellent service to purchase my 2 vehicles today. I apprec...

They purchased my junk car and I could not be happier with the prompt, professional sevice. They mad...

"Sturtevant is always my first call when it comes to my used auto glass needs." Kent J&F Auto G...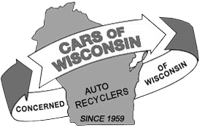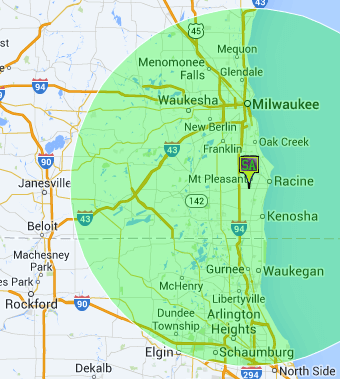 Sell Totaled Car for Cash
Scrap Yard Near Milwaukee and Chicago Buys Totaled Vehicles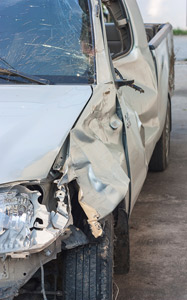 It doesn't take much to total a vehicle these days. With the cost of new parts and high labor rates, a minor fender bender can turn a gently used car into a totaled wreck.
When this happens, you may find yourself with a car the insurance company won't pay a fair amount for and dealers won't touch.
But, believe it or not, someone out there really wants the totaled pile of junk you were recently driving. The junk yard experts at Sturtevant Auto will get you quick cash for your totaled car and turn it into affordable used auto parts.
Totaled Cars Are Worth More Here Than Anywhere Else
Live within a 35 mile radius of our headquarters in Sturtevant? It doesn't matter if you're in Wisconsin or Illinois, we'll come to you and pick up your totaled car and pay you cash for it. You thought you'd never get rid of the eyesore—think again. Sturtevant Auto is always looking to expand our used auto parts inventory and your junk car is exactly what we need to make it happen. You need quick cash, and we need your clunker.
We will pay up to $10,000 for your junk or salvage car depending on the year, make, model and condition (not every totaled vehicle is totaled equally).
No other scrapyard in southeast Wisconsin or northern Illinois will pay you a better price for your totaled vehicle. We guarantee it.
There's no such thing as an unwanted car. You didn't want your car to be totaled, but even the wreck still has value. Contact Sturtevant Auto today and we'll prove it!