Satisfied Customer Stories
"I want to thank you for your prompt and excellent service to purchase my 2 vehicles today. I apprec...

They purchased my junk car and I could not be happier with the prompt, professional sevice. They mad...

"Sturtevant is always my first call when it comes to my used auto glass needs." Kent J&F Auto G...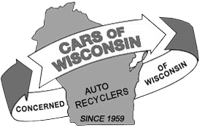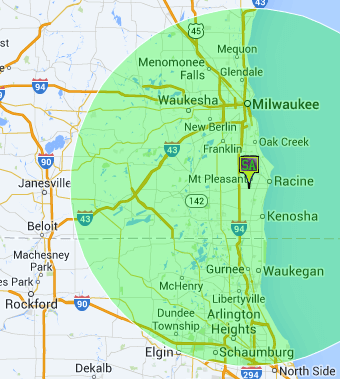 We Buy Damaged Cars
Get Quick Cash for Your Scuffed, Rusty, Dented, Scratched, Beat Up Junker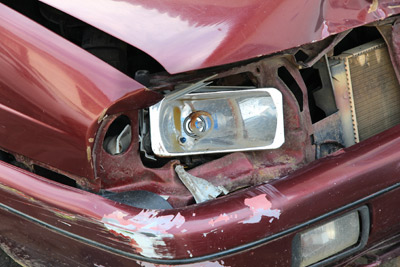 You may think your damaged car is unloved and unwanted. It sits sadly in your backyard, slowly sinking into the soil. Its purpose has turned from beating the pavement to providing a grip for ugly weeds and vines. While some may see a useless pile of garbage, we see an opportunity to provide southeastern Wisconsin and northern Illinois with working, used auto parts.
We want your junk car! We rely on buying old, unused cars to keep our 11 acre lot of used auto parts full and diverse. Your junk car may be just what we're looking for.
No matter the year, make or model, we will pay you for your running or non-running salvage or junk car. Contact us today for a quote!
Milwaukee Salvage Yard Pays up to $10,000 for Hail Damaged Vehicles
No other scrap yard in south of Milwaukee or north of Chicago will pay you more for your damaged car than Sturtevant Auto. We will compete for your business and may even pay more than a dealer is willing to offer as trade in value.
Dealers may turn their nose up and their offer down if your car is hail damaged, badly dented or scratched. Where they see cosmetic imperfections, we see perfectly useable parts other people want.
If you have a damaged car you don't know what to do with and live within 35 miles of our junk yard in Sturtevant, contact us. Our junk yard experts know you want your clunker out of the way, so we'll come pick it up for you and get you quick cash.
No other scrap yard wants your junk car as badly as we do. You won't get a better offer for your damaged car anywhere else. Call us today to get a damaged car off your hands and a chunk of cash in your pocket!