Satisfied Customer Stories
"I want to thank you for your prompt and excellent service to purchase my 2 vehicles today. I apprec...

They purchased my junk car and I could not be happier with the prompt, professional sevice. They mad...

"Sturtevant is always my first call when it comes to my used auto glass needs." Kent J&F Auto G...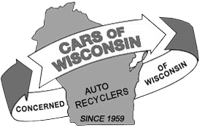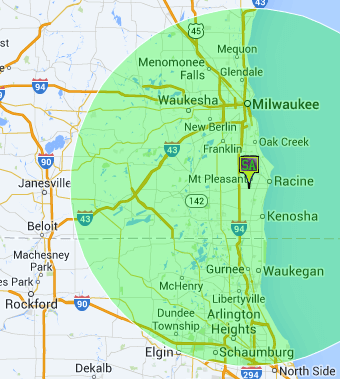 Did You See Our "We Buy Junk Cars" Signs at Monster Jam?

Sturtevant Auto Provides the Cars Your Favorite Monster Trucks Smash in Milwaukee
Every year, monster trucks come to Milwaukee's Bradley Center, 1001 N 4th St, and battle it out in races, wheelie competitions and, everybody's favorite event: the freestyle.
If you were there, you may have seen our banners displayed just above where all the trucks were parked.
Our two gray and one green and purple signs proudly proclaimed, "We Buy Junk Cars!"
After paying cash for unwanted vehicles, we normally sell the cars' used parts for do-it-yourself repairs to Milwaukee locals. Once all the usable parts have been sold, we usually recycle the metal frame.
We also donate cars to Monster Jam every year.
The orange and blue vehicles the trucks race around and on top of are none other than cars we purchased right here in Milwaukee from local residents.
If you've ever sold your junk car to Sturtevant Auto, there's a chance you saw it get crushed at Monster Jam.
The only way to see your car go head-to-head with a monster truck is selling it to Sturtevant Auto.
We'll give you top dollar for your junk car, pick it up from your house and give you the opportunity to say, "That's my car!" at the next Monster Jam event.