Satisfied Customer Stories
"I want to thank you for your prompt and excellent service to purchase my 2 vehicles today. I apprec...

They purchased my junk car and I could not be happier with the prompt, professional sevice. They mad...

"Sturtevant is always my first call when it comes to my used auto glass needs." Kent J&F Auto G...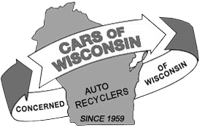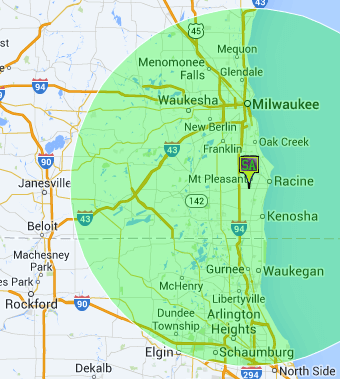 Junk Car Removal near Milwaukee Made Easy
The Sturtevant Auto Salvage Yard is your source for easy, hassle-free junk car removal. Whether you're looking to free up a spot in your driveway or simply collect a little extra spending money, our cash for junk car exchange program has you covered.
Free Junk Car Pickup
Don't pay to have a lesser Wisconsin junk car removal service come to your home. Sturtevant Auto will retrieve your car in any condition. Even when insurers have deemed your vehicle beyond salvage you'll still be able to get money for it. We offer more money for running cars in newer, better condition. Simply call us today for a free quote to find out how much your junk car is worth.
Convenient Tow Scheduling
Our reliable towing service will show up within a small, accurate timeframe to retrieve your car when it's convenient for YOU. Located near the Racine – Milwaukee border, Sturtevant Auto celebrates a wide service area throughout southeastern Wisconsin and northeastern Illinois. Just let one of our friendly bilingual service professionals know what times would be most convenient to your schedule. We'll make sure you're taken care of.
The federal government has discontinued the cash for clunkers program. We haven't.
A Note on Pickup Trucks, Vans, and Campers
Generally the Sturtevant Auto Salvage Yard will offer more money for larger and more in demand vehicles. Let us know the make, model, year and condition of your vehicle and we'll tell you how much it's worth.
Best Used Car Dealers Wisconsin Offers
There's no reason not to compare our junk car pickup service to the trade in values of other used car dealers. We're very confident in our prices; we WANT you to shop around. You'll consistently find our cash in hand offers beat other trade in values.