Satisfied Customer Stories
"I want to thank you for your prompt and excellent service to purchase my 2 vehicles today. I apprec...

They purchased my junk car and I could not be happier with the prompt, professional sevice. They mad...

"Sturtevant is always my first call when it comes to my used auto glass needs." Kent J&F Auto G...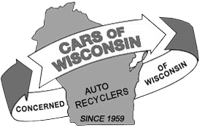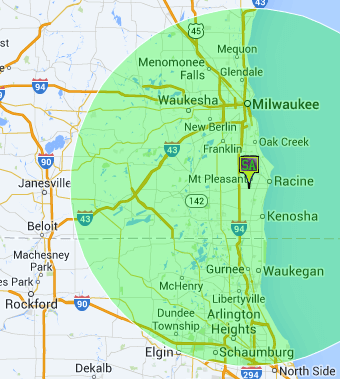 Get Cash for Junk Cars Milwaukee!
Junk cars cost money and waste space when you're better off salvaging your clunker for cash. Sturtevant Auto Salvage in Racine pays cash for junk cars Milwaukee-area drivers have given up on. Our vehicle salvage technicians buy used, disabled, and wrecked cars for scrap at the best prices in Southeastern Wisconsin.
Sell any vehicle make or model in any condition, operable or inoperable. Don't spend money on tow services removing junk cars from your property. Instead of paying for vehicle removal, let us pay you. Sturtevant Auto tows your broken car for free, turning your old clunker from a cash drain into a cash cow.
Get the Most Money for Milwaukee-Area Junk Cars from Sturtevant Auto
Call auto salvaging services near Milwaukee, Racine, West Allis, Wauwatosa, or Oak Creek, and try to find a better cash offer for your junk car. Please shop around – we want you to know how much better our offers are. Selling used cars to many scrap yards can be a painful process, with towing and appraisal fees significantly cutting into the little money you receive! Check out our current minimum junk car payout for a vehicle picked up or brought in to Sturtevant Auto's facilities, and we pay up to $10,000 for used cars in good condition. Trucks and vans have even higher minimum prices.
Unwanted vehicles are recycled, with used auto parts repurposed for other vehicles and scrap metal parts melted down to create raw materials for new applications. Your disabled vehicle may seem useless, but Sturtevant Auto will put it to good use.
Free Junk Car Assessments and Free Towing
Junk automotive assessments are completely free. Some junk car removal services charge you for appraisals, and then offer you an unattractive price. Sturtevant Auto Salvage in Racine is committed to offering people the most cash for junk cars Milwaukee-area residents can get, and we don't resort to dishonest practices.
Bring your junk car to the Sturtevant Auto Salvage yard near the Milwaukee – Racine border just south of 7-mile road, or get your disabled vehicle towed for free. Collect your car keys, title, registration, and insurance and call 262-835-2300. If you're missing any of these things, don't worry, just call us for instructions and help.
Tell us the make, model, and year, and we'll do a free auto assessment to find how much money you deserve for your car.