Satisfied Customer Stories
"I want to thank you for your prompt and excellent service to purchase my 2 vehicles today. I apprec...

They purchased my junk car and I could not be happier with the prompt, professional sevice. They mad...

"Sturtevant is always my first call when it comes to my used auto glass needs." Kent J&F Auto G...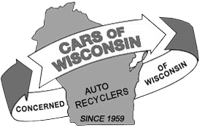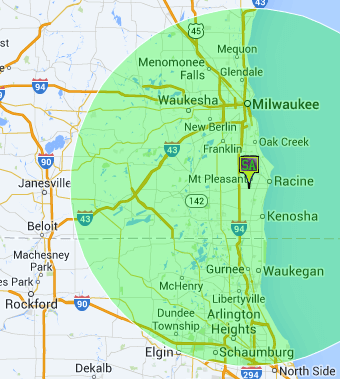 Quality Wisconsin Used Auto Parts
Save Money with the Best Pricing on Milwaukee Used Auto Parts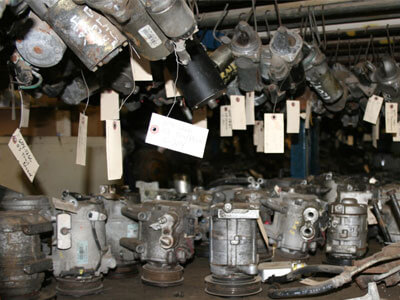 Whether you're looking to repair your car or just upgrade your used tires, Sturtevant Auto Salvage provides the best prices on used car parts in Wisconsin. Because we buy used and salvage vehicles all the time, our Milwaukee junkyard features a constantly changing inventory of priced-to-move replacement car parts. Our friendly staff can help you locate any specific part you may be looking for; they can also assist you with your next restoration project. When it comes to used truck and car parts we have the largest inventory and the most competitive prices in the area. We are the also largest salvage yard in Southeastern Wisconsin and that allows the highest variety of parts for our customers. You can find a variety of products including new auto parts, OEM auto parts, as well as late and new model parts. By drawing from our huge selection of OEM used auto parts in Racine, you save significant amounts of money on car repairs.
Best Deals on Used Car Motors in Wisconsin
Our Racine and Milwaukee used engines offer huge savings to car owners. You might not yet be in need of our junk car removal service, talk to someone about buying a low cost replacement engine to prolong the life of your car. We offer a vast supply of affordable pre-owned parts to fit a variety of motor repairs. Sturtevant Auto Salvage will answer your questions and help you find precisely the part you need.
Cheapest Used Car Batteries from Kenosha to Waukesha
Buying a used car battery is a perfect opportunity to keep your car running longer and more affordably. Don't be a victim of the car problems associated with winter in Wisconsin. Used car batteries offer excellent savings, especially when compared to paying full price at a big box store. Our friendly staff wants to help you locate quality used parts; we proudly serve the following Wisconsin cities:
Racine
Caledonia
Milwaukee
Franklin
Oak Creek
Waukesha
New Berlin
And many more…
Engine Parts for Sputtering, Old Motors
Sturtevant Auto's got used engines and engine parts for all sorts of different makes and models of common and rare automobiles. Gearheads will find fully functional used engines for restoring old models and salvaging newer models with chronic engine issues. Auto restoration is a skilled process, but we specialize in used car parts and used truck parts. With thousands of parts on our lot, we are confident you'll be able to find anything you might need for the job. So check out our ever-growing junk yard full of spark plugs, pistons, valves, crankshafts, connecting rods, and much, much more.
Engine Making Noises? Find Out Why!
Have you heard a knocking, pinging, whining or felt a strange sputter coming from your engine? There's a problem somewhere, and it's up to you (or a trusted mechanic) to figure it out before you're stuck on the side of the road somewhere. You might hear:
Whatever it is, you need to get a fix. You may be able to solve the problem with a simple oil change. Regardless of what the issue is, at Sturtevant Auto we are dedicated to offering affordable, reliable, pre-owned replacement parts for your car or truck.
We've Got Plenty of Parts for Diesel Cars and Trucks
There are some problems that more often occur in diesel engines than regular gasoline engines, including:
Sturtevant Auto's pick and pull junkyard near Milwaukee carries a huge variety of diesel trucks and cars ripe for the picking. Whether you need to replace an individual engine part or are looking for a cheap replacement engine for your beater to squeeze out that last bit of life, we're just what you're looking for.
Used Supercar Parts
Sturtevant Auto is now buying and selling used supercar parts including transmissions, engines, tail lights, turbochargers and much more! Sell us your spare supercar parts for cash or let us know how we can help you source a specialty part for your Fort GT, Porsche 911, Nissan GT-R or Ferrari!
Recognize the Signs of a Dying Car Battery
If your car won't start after sitting over night, or clicks when you turn the key, your car battery is either about to die or already dead. Car batteries will rarely up and die overnight without exhibiting any symptoms. Learn to pick up the warning signs and know when it's time to replace your battery before you get stuck on the side of the road somewhere. It's important to check the connections on your battery and ensure there is no rust or erosion that can cause your car to randomly stall or not start at all. It's also important to remember the last time it was replaced, a battery can be something we just rely on and expect to work without thinking about how old it is. The life expectancy for your car battery is typically between four to six years. However, some things can shorten that lifespan - for example harsh, wet weather conditions, which we are very familiar with in Wisconsin.
Milwaukee Used Tires and Rims at the Best Prices
Quality tires can save your life. If your tires lack tread, even trace amounts of rain and snow on the roads will increase your stopping distance dramatically. Protect yourself and your family. Make sure your tires are in good condition. Safe tires are only half the battle, though. You also need rims in good condition or you risk a serious accident. Fortunately, we have a large selection of high quality, gently used tire rims for many vehicle makes and models. With the best deals on used tires Milwaukee has to offer, Sturtevant Auto is your choice for wheels and rims.
Best Used Transmissions Milwaukee Offers
When a transmission fails it can leave your high and dry without a vehicle. Transmission repairs are tedious, time consuming, and often highly specialized. Many companies can only rebuild or work on specific types of "trannies." Buy a used transmission from Sturtevant Auto Salvage for an affordable solution with unmatched convenience.
Giant Junkyard Has Small Parts Available for Minor Repairs
Our 11 acre junkyard is full of used auto parts, large and small. While the used engines, transmissions and other big ticket items make headlines, we also have all the small parts you need, too. Whether you need to replace a cracked side view mirror or are looking for a replacement headlight lens, Sturtevant Auto has just what you're looking for. We even have water pumps, switches and belts in like-new condition. Just make the short drive south of the Milwaukee-Racine border and check out our hundreds of donor cars.
Find Used Shocks, Struts and Other Suspension Parts for Sale
A jolting, bumpy ride is just a minor annoyance compared to the real problem of driving with a worn-out suspension: braking distance. Old shocks and struts dramatically increase the distance a vehicle requires to stop. Replacing your old suspension with a new one can be expensive, unless you come to Sturtevant Auto. Our acres of junk cars are full of barely used suspension parts, letting you enjoy a smoother ride and improved brake performance without breaking the bank.
Common Symptoms of Suspension Problems Won't Heal Themselves
If you hear or feel an uncomfortable clunking or find yourself leaning around corners, you've likely got problems with your suspension. The absolute worst thing you can do is pretend the problem doesn't exist and just keep pounding the pavement. Your car will break and repairs will be expensive.
Chances are, you aren't the first to experience whatever's wrong with your car. Learn about some of the most common signs of suspension problems and why they're happening:
Used Car Doors, Window Glass, and Body Parts
For used car window glass, doors, and panels, the Sturtevant Auto Salvage Yard is Milwaukee's top choice for fixing dents and breaks. We have an extensive supply of used car body parts of all kinds of makes and models. Contact your friendly used car parts representative for pricing and availability.
Milwaukee Scrap Yard with Used Chevrolet Auto Parts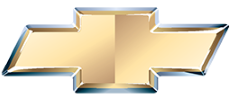 Sturtevant Auto Salvage Yard's Milwaukee scrap yard has acres of used Chevrolet car and pickup truck parts. Replacing a broken Chevy pickup truck part with new replacement pieces is expensive. Save big by acquiring used, genuine OEM replacement parts at Sturtevant Auto Salvage Yard. Finding a used Chevrolet battery or motor is a snap at Milwaukee's best junk yard. Cheap, reliable used Chevy parts are available for purchase at Sturtevant Auto Salvage Yard.
Huge Selection of Used Chrysler Parts in Milwaukee

When looking for used parts for your Chrysler van, car or Jeep, come to Sturtevant Auto Salvage Yard. Our massive selection of car parts is sure to have the used Chrysler replacement part you need. Whatever the problem, Sturtevant Auto Salvage Yard has the quality replacement part to fix it. Get your Dodge Ram back on the road, or back off road, with dependable, used OEM parts. Chrysler engines, transmissions, wheels and much more are available at our Milwaukee scrap yard.
Milwaukee Chrysler used car parts for sale by Sturtevant Auto Salvage at low prices.
Milwaukee's Source for Affordable, Quality Ford Replacement Parts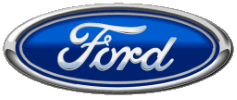 Dead batteries, destroyed rims and body damage on any Ford car or truck can all be fixed for cheap by buying used Ford replacement parts at Sturtevant Auto Salvage Yard. No matter what problem your Ford pickup truck has, you will be able to find used parts to repair it at our Milwaukee junk yard. Do not waste money on expensive, new parts. Buy used, genuine OEM Ford replacement parts at Sturtevant Auto Salvage Yard.
Ford used car parts from transmissions and tires to car doors and body parts from Sutrtevant Auto Salvage.
Used Honda Car Parts Available for Sale in Milwaukee

Replacing a broken window or missing bumper on a Honda is not a problem at Sturtevant Auto Salvage Yard. Used Honda car and truck parts are available in mass quantities at our Milwaukee junk yard. Browse our huge selection of used car and truck parts to find just what you need. We even have whole engines and transmissions for many Honda models.Do not pay full price for new replacement auto parts. Come to Sturtevant Auto Salvage Yard and save!
Hyundai Replacement Auto Parts in Milwaukee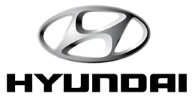 If a wrecked car engine or dead transmission have put a Hyundai out of commission, Sturtevant Auto Salvage Yard has the part to get the car rolling again. Our 11 acre Milwaukee junk yard is full of quality replacement auto parts for Hyundais. Low cost replacements and cosmetic upgrades are easy when you buy parts off our donor cars. Avoid inflated prices on Hyundai spare parts by shopping for used parts at Sturtevant Auto Salvage Yard.
Rims, engines, windshields and headlight components are available as OEM Hyundai replacement parts.
Milwaukee's Source for Used Kia Parts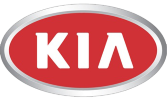 When replacing a failed transmission or dead engine on a Kia, you don't have to pay full price for the parts. Come to Sturtevant Auto Salvage and browse our acres of cars to find the high-quality replacement part you need. Our donor, salvage cars have body parts, auto glass, headlight components and any other used, replacement part you need to get your Kia back on the road.
Where Milwaukee Finds Used Nissan Car Parts

Major body damage on a Nissan does not need to break the bank. Find used Nissan car body parts for less at Sturtevant Auto Salvage Yard. Smaller repairs, like replacing the water pump or timing belt, are done for less with quality used parts. If something mechanical is holding back your Nissan, our Milwaukee scrap yard is sure to have just the replacement part you need. Drive on down to Sturtevant Auto Salvage Yard and save a bundle on Nissan repairs.
Fix your car for less by finding replacement Nissan parts in our salvage yard.
Used Subaru Car Parts Let You Repair Your Vehicle and Save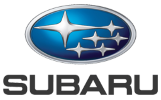 Any Subaru repair work is going to cost you. Replacing body parts, auto glass or the suspension can cost a lot. Instead of spending too much on brand new replacements, come to Sturtevant Auto. We have hundreds of salvage vehicles with the parts you need, all priced for far less than new parts. Buying used Subaru parts makes fixing your vehicle affordable. Whatever model or year you drive, Sturtevant Auto has the parts to get your Subaru running again.
Milwaukee's trusted used Subaru parts dealer, Sturtevant Auto, has just what you're looking for.
Reliable, Used Toyota Parts at Great Prices in Milwaukee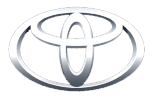 Tires, rims and wheels are available for your Toyota at Milwaukee's premier junk yard. No matter what is wrong with a Toyota car or truck, Sturtevant Auto Salvage Yard is sure to have a reliable, used replacement part for a fraction of the cost of buying new. Weak car batteries, dents and chipped windows do not have to plague your Toyota pickup truck or car any longer. Stop by Sturtevant Auto Salvage Yard today and get the used replacement part you need today!
Our Milwaukee junk yard is full of used Toyota parts, perfect for making inexpensive repairs.
Fix Your Volkswagen with Affordable, Used Parts

You depend on you Volkwagen to get you where you're going and southeast Wisconsin depends on Sturtevant Auto for used VW parts. Milwaukee's best junk yard has a huge selection of salvage VW cars and vans. Whether your Jetta needs new shocks and struts or your Golf's mirrors are broken, Sturtevant Auto has an affordable replacement part. Our acres of junk cars include factory original OEM parts at rock-bottom prices. You can browse row after row of vehicles to find the exact Volkswagen fender, auto glass piece or other part you want.
Batteries, rims, suspensions and other used VW parts are available at Sturtevant Auto.
Free Browsing: Come see our Racine Used Auto Parts Inventory Today
Sturtevant Auto Salvage offers an 11 acre inventory with one thousand used cars, but our commitment to finding your used auto part goes beyond our wide selection. We use a state-of-the-art part locating system and to direct you to the best place for your used car parts. Stop in for a quick visit today: our Racine scrap yard experts WILL find your used auto part.
Auto Salvage, Milwaukee, and You
Thanks to our Milwaukee auto salvage professionals, it is easy to repair your car or buy a quality used car or used car parts for cheap! Our most commonly sold cars include Volkswagen, Hyundai, Kia, GM Chevy, Honda, Nissan, Ford, Chrystler, and Toyota. Read on to find out about our unbeatable Milwaukee auto salvage services.
For used tires, tail lights, windows, doors, engines, transmissions, batteries, and other Milwaukee used auto parts, contact Sturtevant Auto Salvage in Racine today: 262-835-2914.