Satisfied Customer Stories
"I want to thank you for your prompt and excellent service to purchase my 2 vehicles today. I apprec...

They purchased my junk car and I could not be happier with the prompt, professional sevice. They mad...

"Sturtevant is always my first call when it comes to my used auto glass needs." Kent J&F Auto G...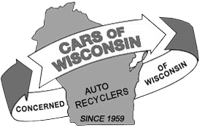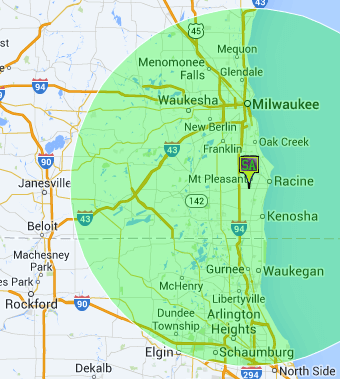 Save money on your Milwaukee used car
Buy Milwaukee Discount Cars
In Racine and Milwaukee, junkyard bargains are a great way to save money for a first time car owner or anyone looking to find an affordable daily driver. Sturtevant Auto is your go to source for affordable Milwaukee used auto parts and the used cars Milwaukee and surrounding communities are looking for. We offer quality and reliable used cars, vans, trucks, and auto parts at steeply discounted prices.
Racine Used Cars for Sale
No need to feel cheap looking while looking for used cars for sale. We sell reliable, running salvage cars at affordable prices, including used cars under $5000, under $3000, under $2000 and even under $1000. Buying a used car from a dealership is a pain, with the back and forth negotiation over price and the run around tactics employed by many used car dealerships.
Buying used cars is usually frustrating because dealers won't give you an honest and affordable offer. Rather than buy from a pushy car dealer, purchase a car from the dependable source of used cars Racine residents trust.
Milwaukee Discount Car Sales
Buying a Milwaukee discount car from Sturtevant Auto is a simple, straightforward, and friendly process. Insurance companies often sell us reliably running cars when accident damage exceeds the blue book value. We sell these working salvages to customers looking to make a low cost car purchase. Sturtevant Auto's Racine junk yard offers the best pricing on used auto parts in Milwaukee's metro area, and we'll save you even more money when you buy our used cars.
Save Money on Cheap Used Cars Milwaukee!
Sturtevant Auto provides everything from cheap used Milwaukee car parts to great deals on the discount used cars Wisconsin insurance companies have sold to us. Sturtevant Auto is the number one source for all things automotive.
Auto Salvage Milwaukee looks to for Top Quality Used Cars and Parts
Milwaukee Auto Salvage service offers the best quality of used car and used car parts in the Southeastern Wisconsin. Find top-notch bargains for quality used vehicles and auto parts at our local junk yard. Our most popular cars are GM Chevy, Chrysler, Toyota, Honda, Nissan, Hyundai, Volkswagen, and Kia. Tired of dealing with your junk car? Our Milwaukee auto salvage yard will pick it up for free if you're within 35 miles of us and pay you for it! When you're in need of a cheap, quality auto parts, rely on Sturtevant Auto for car parts for all cars! When you want to cash in on your car, or save buying a new one, our Milwaukee auto salvage is here for you.
For questions regarding buying or selling used cars in Milwaukee and Racine, contact Sturtevant Auto Salvage's Wisconsin Junkyard today: 262-835-2914.