Satisfied Customer Stories
"I want to thank you for your prompt and excellent service to purchase my 2 vehicles today. I apprec...

They purchased my junk car and I could not be happier with the prompt, professional sevice. They mad...

"Sturtevant is always my first call when it comes to my used auto glass needs." Kent J&F Auto G...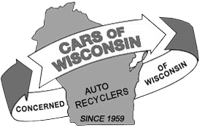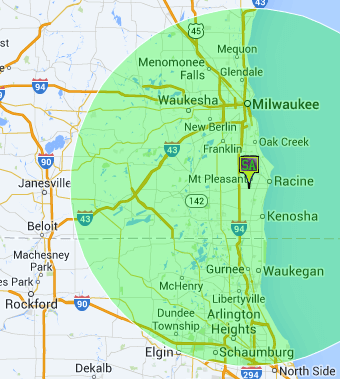 Used Toyota Parts in Milwaukee and Racine
For used Toyota parts in Milwaukee and Racine, look no further than Sturtevant's salvage yard. We buy junk, used and salvage Toyota cars, trucks and vans all year long, making sure there's always an enormous selection of parts from many models. Purchasing a motor engine or transmission brand new is far too costly for Toyota cars and trucks when our used auto parts will fulfill life expectancy needs. Find the exact body part desired to replace window glass and car doors for your Camry or Corolla.
Additionally, Toyota models like the RAV4, Highlander and Tacoma become even safer with our deals on tires and rims, getting you and your family ready for the winter. Perhaps a child left the dome light on overnight in your Previa or Sienna, leaving you desperate for a discounted battery to power the minivan. A slew of other Toyota accessories are available at our Racine location, replacing tiny details like car radios or even car door handles for your Prius or Yaris.
Great Deals On Used Toyota Parts
Toyotas, like the 1997 Toyota Camry, are great cars. When replacing the battery on a great car, come to Sturtevant Auto Salvage Yard for a great price! Our acres of salvage cars let us put replacement Toyota parts up for sale at cheap rates. A replacement car door or bumper for a 1994 Toyota Corolla will not be an expensive fix if you come to our Milwaukee junk yard.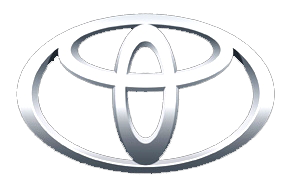 Replacement parts, even replacement windows and windshields, for Toyota cars and trucks, like the 2001 Toyota Tundra, are cheap at Sturtevant Auto Salvage Yard. You might not need a full replacement windshield. Check out our guide on determining if you need to repair or replace your windshield.
Prices for Used Tires You Won't Believe
Have your tires worn or gone bald? If your car is simply gliding along the pavement instead of gripping it, you've got to replace them. Leave drifting to professionals on a closed course (commercials are not real life).
Yes, the price for replacing tires is usually pretty high. However, Sturtevant Auto offers the lowest prices for used tires for Toyotas to ease the pain of replacing flat or worn tires.
Shocks, Struts, Leaf Springs and More Used Suspension Parts for Toyotas
Hearing new clunking and grinding noises? Feeling the road a little more than usual? Your suspension might be having some issues. If you're the type to pull apart your car in the garage and fix the problem for yourself, we've got the cheap used parts you're looking for. Whether they're for your Tacoma, 4Runner, Sequoia or any other Toyota car or truck, you won't find a lower price for suspension parts than at our salvage yard near Milwaukee.
Awesome prices on replacement OEM Toyota parts in Racine
A blown head gasket can be an expensive fix on a 1999 Toyota Sienna. Save money and buy a used OEM Toyota engine at Sturtevant Auto Salvage Yard. Our Milwaukee and Racine junk yard is full of OEM replacement parts for Toyotas. A set of used OEM rims and tires for a sporty Toyota car, like a 2000 Toyota Celica, can be found for cheap at our massive salvage yard. Replacing the transmission on a 2001 Toyota Highlander is costly. Save big and buy a used, OEM replacement transmission at Sturtevant Auto Salvage Yard.
Luxury Lexus Auto Parts at Great, Used Prices

One of the best things about driving a Lexus is it's made with the same excellent engineering as a Toyota. Lexus owners can count on years of driving their ES 300, IS 250 or LS 400 with few problems. Like any car, though, enough miles on the road will put a lot of wear and strain on a Lexus. Some people report having to replace a cracked radiator, a few have transmission problems and others struggle with the car stalling out. All of these problems are fixable at low prices if you buy used Lexus parts from Sturtevant Auto. We have many Lexus vehicles sitting in our salvage yard. You're sure to find just the high quality, OEM parts you need to get your RX 330, GS200t or ES 350 back on the road.
Buy Used Scion Parts And Keep Your Ride on the Road

Toyota's Scion make was very popular among its fans. The xB, in particularly, was loved for its fuel economy and sheer dependability. All good things come to an end, though, and Scion was discontinued effective August, 2016. While some of the vehicles are available under Toyota badges, like the FR-S, iA and iM, drivers of the xA, tC and xB will need to find a reliable source of parts to keep their cars functioning. Look no further than Sturtevant Auto. Our salvage yard has plenty of Scion parts to keep your favorite car going strong for years to come.
Used Toyota Truck Parts
The Right Parts for the Right Prices
Whether you drive a Toyota Tacoma or Tundra, don't break the bank buying replacement truck parts. Instead, save by stopping at Sturtevant Auto in Racine and get the best deals on used Toyota truck parts. Our inventory of pickup trucks is vast, and you're sure to find the exact parts you need. Salvage Toyota truck parts including:
Doors & Bumpers
Engine
Transmission
Windows or Windshield
Headlights
Mirrors
Wheels
Rear-Axel
Tailgate
Battery
And virtually any other component vital to the performance of your truck
Our pick-and-pull salvage yard prides itself on having a quality inventory of trucks – of various years, makes, and models - so you can repair your Toyota at the lowest costs possible. Call or stop in today to see if we have what you want.
Sell Us Your Toyota Truck
Sturtevant Auto strives to meet our clienteles' every Toyota truck part need, so we are continuously purchasing old and used Toyotas. Whether you've been in an accident and repair is not worth the cost, your old clunker no longer runs, or you're simply looking to sell so you can upgrade, we'll pay cash for your old truck!
Your Toyota Clunker Is Our Lifeblood
You've done all you can to keep your Toyota on the road but it's finally time to move on. Let Sturtevant Auto buy your car for cash and let others use the parts to keep their vehicles running. We need to buy your clunker as much as you need to get rid of it. Drop it off or have us come pick it up. Either way, you'll get paid and your car will help other drivers. With the money you'll get from selling your car for scrap, you make a down payment on a new Toyota.
Buy Used Toyotas from Salvage Yard near Milwaukee
Sturtevant Auto has a selection of salvage Toyotas for sale at affordable prices. Not every Camry, Sienna, Celica and Corolla we buy is only good for parts. Buy a drivable salvage Toyota to use as a daily commuter or to serve for an awesome rebuild. Whatever your purpose, you'll get a good vehicle at an unbelievable price.
Contact Milwaukee's salvage yard experts at Sturtevant Used Auto Parts for replacement transmissions, motor engines, rims, tires, windows and car doors: 262-835-2914.