Satisfied Customer Stories
"I want to thank you for your prompt and excellent service to purchase my 2 vehicles today. I apprec...

They purchased my junk car and I could not be happier with the prompt, professional sevice. They mad...

"Sturtevant is always my first call when it comes to my used auto glass needs." Kent J&F Auto G...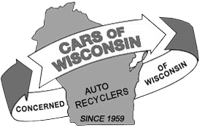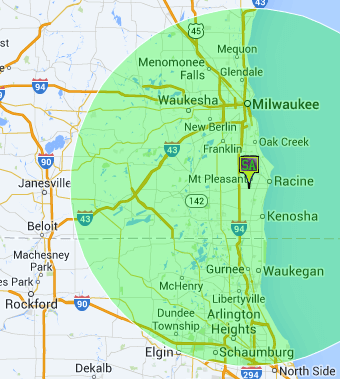 Used Nissan Parts in Milwaukee and Racine
Sturtevant Auto's salvage yard has served Milwaukee, Racine and the rest of southeast Wisconsin and northern Illinois with used Nissan auto parts. Our massive supply of used parts is possible because we buy salvage, used and junk Nissan vehicles on an almost daily basis. Your Nissan SUV, whether a Pathfinder, Xterra, Murano or Rogue, is unacceptable when flawed. We have used body parts available for every model. Older running sedans like the Stanza, Pulsar, 200SX, 240SX and 300ZX, or even the sporty 350Z and 370Z, require upgrades in the form of motor engines and transmissions, for as much life as the vehicle needs them.
Certain lines of sedans could be older or newer, like the Altima, Maxima, Sentra and Versa, yet equally need replacement window glass or car doors. From rip-roaring trucks the Armada, Frontier and Titan or the cute Nissan Cube to the supreme line of vans, including the Quest and NV line, rims and tires are always replaceable. If all your car needs is a battery, Sturtevant remains your ultimate provider of cheaper quality used auto parts which last.
Replacement Nissan Parts for Cheap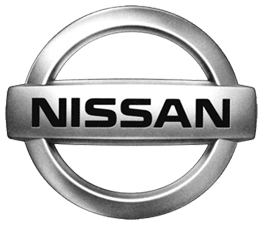 2005 Nissan Armadas that need new batteries need not look any further than Sturtevant Auto Salvage Yard. With acres of cars to choose from, used parts for Nissan cars and trucks are plentiful for most makes and models, like the 1998 Nissan Altima.
Replacement windshields and windows for trucks like the 2005 Nissan Titan can be found at low prices in our Milwaukee junk yard. If you try and fail to repair your car windshield, look to Sturtevant Auto for cheap full replacement winshields for your model of Nissan. Body work can be done for much less when you buy doors, bumpers and other parts at Sturtevant Auto Salvage Yard.
Discount Auto Glass for Nissan Cars
Replace the cracked or broken window glass on your Nissan at Sturtevant Auto in Racine. With a huge selection of used auto glass for Nissan cars, you'll find what you need no matter the year, make, or model. Our pick and pull salvage yard has any replacement car part you need – come by and check out all of our great discount auto glass today!
Get Used Car Batteries for Your Nissan Car
Replacing the car battery in your Nissan Sentra, Altima, or Armada doesn't have to break the bank – come to Sturtevant Auto to find used batteries for Nissan cars! Our 11 acre Racine salvage yard is packed with a variety of Nissan makes and models, assuring you find the used car parts you need. Don't wait – find a lightly used battery for your Nissan car at Sturtevant Auto today!
Nissan Auto Body Parts Available for Cheap!
A scratched door or dented hood doesn't have to cost a fortune to replace, find your Nissan car part at our huge salvage yard on the south side of Milwaukee. Sturtevant Auto has an extensive and great selection of lightly used auto body parts for Nissan vehicles at cheap prices.
Buy Used Nissan Car Engine Parts at Low Prices
Buying a new engine or engine part, and sometimes even repairing them, can be out of your budget. . You'll find a replacement engine fitting the make, model, and year of your Nissan at Sturtevant Auto in Racine! Lightly used engine parts for your Nissan car will be in the best condition and for sale at the lowest cost when you start your search at our reputable salvage yard.
Used Nissan Headlights for Sale
Save money by replacing your broken or cracked Nissan headlight at Sturtevant Auto. Used headlights are much cheaper than new ones, and you'll eliminate the risk of being pulled over by the police for an out headlight. Find affordable replacement headlights for your Nissan car, at our pick and pull salvage yard.
Discount Mirrors for Nissan Cars at Sturtevant Auto
Don't spend more money than necessary to fix the broken side view mirror of your =Nissan. Buy used car mirrors at discount prices when you shop replacement parts at Sturtevant Auto. We have a huge selection of used side and rearview mirrors for Nissan cars available to you!
Buy Lightly Used Rims for Your Nissan Vehicle
A bent, cracked or broken rim on the tires of your Nissan 350z, Murano, Maxima, or Xterra can be damaging to your vehicle's overall performance. You don't have to put up with damaged rims any longer – get lightly used replacement rims for your Nissan car today at Sturtevant Auto! Come on by and learn how you can save big on car repair!
Used Suspension Parts for Your Nissan Car
You don't have to pay a ton of money to get the suspension on your Nissan car fixed. . Stop avoiding necessary car repairs because you can't afford them – come to Sturtevant Auto to find the best selection of used suspension parts for Nissan vehicles around!
Buy Discount Tires for Your Nissan Car!
Discount tires for Nissan vehicles are available at Sturtevant Auto. Don't put your safety at risk –find great deals on used tires for all types of Nissan vehicles. You'll never fail to find the best deals on any car part you need when you shop our large, well-stocked salvage yard!
Cheap Used Nissan Transmission Parts
Fixing or replacing your Nissan transmission can be expensive. With Sturtevant Auto, you have access to a full salvage yard of Nissan vehicles with transmissions in good condition for sale at low prices – which means you don't have risk more damage to your car waiting to save the funds for repair. Stop by today to shop used transmissions for Nissan cars.
Used Nissan Truck Parts
Get the Best Deals on Replacement Parts for Nissan Trucks
Sturtevant Auto is the best source for used Nissan truck parts. With a quality selection of Nissan pickup trucks at our Racine salvage yard, you're sure to find the parts you need for Nissan Frontier, Navara, and Titan trucks. We offer affordable, convenient replacement parts; find exactly what you need, including:
Engines
Transmissions
Radiators
Bumpers
Doors
Headlights
Mirrors
Auto Glass
Tires & Rims
Batteries
And so much more
When you choose Sturtevant Auto for used Nissan truck parts, you'll get quality at great prices.
Sell Us Your Nissan Truck
Have a Nissan truck that won't run, or simply looking to sell so you can upgrade? Sturtevant Auto in Racine wants to buy your old truck for cash! Call us today for a quote or regarding any questions you may have. If it doesn't run, we'll pick it up. If you don't have a title but own the vehicle, we will still buy it.
Used Infiniti Car Parts Near Milwaukee
Infiniti cars were introduced into the American market in 1989, meaning that these cars are relatively young in the United States. Unfortunately, it doesn't exclude them from aging. Nissan Infiniti cars have become known for being a luxury brand, which means that replacement parts and repairs are going to be expensive! If you own an Infiniti and are looking for new parts, consider buying used to help save money.
Salvage Parts for Infiniti i30, G35, QX4 and More
Sturtevant Auto has access to a junkyard that can provide almost any used parts you need for your Infiniti cars or trucks, ranging from the Infiniti QX4 to the Infiniti M56. If you need to purchase a used engine, Sturtevant Auto has you covered. Transmission failure? Consider Sturtevant Auto for a cost effective solution that won't leave you in an inconvenient search for a new car.
Used Tires for Sale at Our Pick and Pull Salvage Yard
Having to replace a tire is an absolute bummer. You can't ignore it like you can for a headlight bulb, O2 sensor, thermostat, or alternator (don't actually ignore these). Unfortunately, no Nissan, or any other brand of car, can run on three wheels. You need a replacement now.
Sturtevent Auto offers you the lowest prices for used and replacement tires for your Nissan, promising a cheap option when you're forced to shop for new tires. Come down to our salvage yard just west of Racine and pick and pull tires for yourself.
Repair Your Nissan's Suspension with the Cheapest Parts
If your Nissan is clunking around on the road because of some bad struts, shocks, springs or other suspension part, and you want to dig in to swap in the new part for yourself, you'll need the parts to do it. We've got them. For the lowest price. Come down to our junk yard near Milwaukee to pick and pull used suspension parts for your Nissan Versa, Pathfinder, Armada, or any other Nissan make to get your car fixed for the lowest cost.
Find used OEM Nissan parts in Milwaukee and Racine
Nissan engine problems are not uncommon. Buy a used OEM Nissan engine at amazing prices for many Nissan cars and trucks, such as the 2001 Nissan Xterra. OEM replacement rims, tires and wheels for vehicles like the 1997 Nissan Sentra. A failed transmission will stop any car, even a 1994 Nissan Maxima. Locate a cheap, used OEM Nissan replacement at our Milwaukee junk yard.
Turn Your Totaled Nissan into Cash
Sturtevant Auto will buy your 1997 Nissan Sentra, even if it doesn't run. We need to maintain our store of used auto parts and buying junk vehicles is how we do it. Whatever kind of Nissan you drive, we want it. You'll get a fair price for your vehicle and we'll even come pick it up if it's non-functional. Sturtevant Auto will pay cash for your salvage Nissan. Turn your scrap into cash!
Running, Salvage Nissans for Sale at Low Prices
Looking for a Nissan but don't have a big budget? Find just the car you want at Sturtevant Auto. Some of the salvage Nissans we buy are still in drivable condition. We sell salvage Nissans at low prices, so you can find what you need at a low price. When it becomes too expensive to keep your old car running, get a new used Nissan from Sturtevant Auto!
Contact Wisconsin's hassle-free used Nissan auto parts supplier at Sturtevant Auto Salvage Yard.