Satisfied Customer Stories
"I want to thank you for your prompt and excellent service to purchase my 2 vehicles today. I apprec...

They purchased my junk car and I could not be happier with the prompt, professional sevice. They mad...

"Sturtevant is always my first call when it comes to my used auto glass needs." Kent J&F Auto G...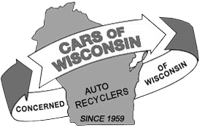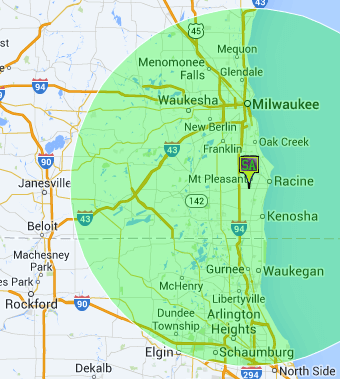 Used Car Mirrors
Shop Used Car Mirrors on the Milwaukee – Racine Border
When your car's side mirror gets cracked, damaged, or knocked off, you need to replace it. It is unsafe and against the law to drive a vehicle in Wisconsin without side view mirrors. New mirrors for a 2008 Toyota Tundra from a dealership or the manufacturer can cost a small fortune. Thanks to our policy of buying any junk, salvage or used car, Sturtevant Auto Salvage Yard has perfectly functional, used mirrors to save you big money on repairs for a 2001 Kia Sorento. Our acres of junk cars have literally thousands of used mirrors, in a wide variety of colors, all waiting to be donated to your vehicle. Whatever make of car you drive, Honda, Chrysler, Chevy, Ford or Toyota, Sturtevant Auto has the used car mirror you need. Once you have a replacement side view mirror, the repair itself usually doesn't take very long. There's no excuse for paying inflated prices on new mirrors. Take the short drive down to Sturtevant Auto, located just past the Milwaukee – Racine border and replace your car mirror for less.
Side and Rear View Mirror Replacements at Milwaukee's Best Pick and Pull Junk Yard
Your car's side-view mirrors are very easily damaged. Cracked, fogged or missing side-view mirrors are dangerous and should be replaced. Broken or missing rear view mirrors can be a ticketable offense. Unfortunately, new mirrors for Toyotas, Kias, Nissans and other manufacturers can run into the hundreds of dollars each. Thankfully, Sturtevant Auto, Milwaukee's best pick and pull junk yard, has a huge selection of used car mirrors from all makes, including Volkswagen, Honda and Ford.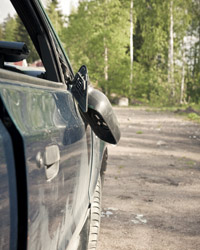 Pick and pull used car mirrors from our junkers.
Bring your tools and remove the mirror yourself or let our staff know what you're looking for and we'll get it. Either way, you will get a replacement mirror for your vehicle at an unbeatable price. If you just need a new piece of mirror glass for a 2000 Chevy Silverado, a gasket for a 2006 Honda Civic or an entire mirror assembly for a 2011 Ford F150, Sturtevant Auto has you covered. Don't risk driving around with damaged mirrors, come to Sturtevant Auto and replace your car's mirrors affordably.
Get the Best Prices for Used OEM Car Mirrors
Seeking an exact replacement car mirror for your 2002 Toyota Camry Solara or 2014 Nissan Versa? No other salvage yard in the Milwaukee area boasts as large of a collection of junk cars ripe for picking and pulling than Sturtevant Auto near Racine, WI. If you're looking to avoid looking for aftermarket parts on the cheap, you'll be happy to find our OEM parts are the cheapest you'll find anywhere.
Racine County Car Recyclers for Replacement Parts
The reason we have so much to offer in our 11-acre junk yard is because we pay the most money for old cars. When you bring in your wrecked vehicle, we can offer the used OEM and aftermarket parts to others at the most reasonable prices.
Your old car will give others life by supplying replacement side and rearview mirrors and all the other working replacement parts it has to offer. Come in today and browse our 11 acres of cars!