Satisfied Customer Stories
"I want to thank you for your prompt and excellent service to purchase my 2 vehicles today. I apprec...

They purchased my junk car and I could not be happier with the prompt, professional sevice. They mad...

"Sturtevant is always my first call when it comes to my used auto glass needs." Kent J&F Auto G...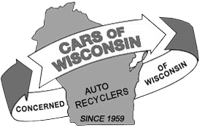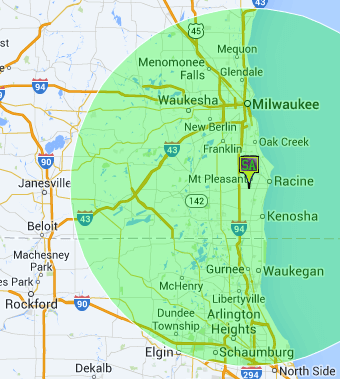 Used Suzuki Parts between Milwaukee and Racine
For used Suzuki parts near Milwaukee and Racine, look no further than Sturtevant's salvage yard. We buy junk, used and salvage Suzuki cars, trucks and vans all year long, making sure there's always an enormous selection of parts from many models. Find the exact body part desired to replace window glass and car doors for your Samurai or SX4 Sport.
Additionally, Suzuki models like the Sidekick, Samurai, Swift and Crosssover have become even safer with our deals on tires and rims, getting you and your family ready for the winter. Perhaps you accidentally left the lights on on your Crossover or Grand Vitara, leaving you desperate for a discounted battery to power the car. A slew of other Suzuki accessories are available at our Racine area location, replacing tiny details like car radios or even car door handles for your Swift or Vitara.
Buy Used Suzukis from Salvage Yard near Milwaukee
Sturtevant Auto has a selection of salvage Suzukis for sale at affordable prices. Not every Vitara. SX4, Sidekick, or Samurai we buy is only good for parts. Buy a drivable salvage Suzuki to use as a daily commuter or to serve for an awesome rebuild. Whatever your purpose, you'll get a good vehicle at an unbelievable price.
Great Deals On Used Suzuki Parts
Awesome prices on replacement OEM Suzuki parts near Racine
Used Suzuki SUV Parts
The Right Parts for the Right Prices
Suzuki stopped selling their cars in the US in 2012, but that doesn't mean your car has to suffer from a lack of parts. Keep your car on the road and no in the garage by finding recycled used OEM Suzuki car parts in our junkyard lot. With over a 1500+ car lot, our monthly rotating car lot will go through plenty of OEM pats ripe for the picking.
Whether you drive a Suzuki Sidekick or Samurai, don't break the bank buying replacement truck parts. Instead, save by stopping at Sturtevant Auto near Racine and get the best deals on used Suzuki SUV parts. Our inventory of sedans is vast, and you're sure to find the exact parts you need. Salvage Suzuki sedans and SUVs parts including:
Doors & Bumpers
Engine
Transmission
Windows or Windshield
Headlights
Mirrors
Wheels
Rear-Axel
Tailgate
Battery
And virtually any other component vital to the performance of your truck
Our pick-and-pull salvage yard prides itself on having a quality inventory of trucks—of various years, makes, and models—so you can repair your Suzuki at the lowest costs possible. Call or stop in today to see if we have what you want.
Sell Us Your Suzuki SUV or Sedan
Sturtevant Auto strives to meet our clienteles' every Suzuki truck part need, so we are continuously purchasing old and used Suzukis. Whether you've been in an accident and repair is not worth the cost, your old clunker no longer runs, or you're simply looking to sell so you can upgrade, we'll pay cash for your old truck!
Your Suzuki Clunker Is Our Lifeblood
You've done all you can to keep your Suzuki on the road but it's finally time to move on. Let Sturtevant Auto buy your car for cash and let others use the parts to keep their vehicles running. We need to buy your clunker as much as you need to get rid of it. Drop it off or have us come pick it up. Either way, you'll get paid and your car will help other drivers. With the money you'll get from selling your car for scrap, you make a down payment on a new imported car.
Though Susuki is no longer sold in the US, you're still able to find them on the road due to original OEM Suzuki parts in junkyards. Because our 1,000+ car junkyard is constamntly rotating every month, it is not unusual to see aSidekick or Samurai in our lot. If we don't have this vehicle in our lot, our expansive network of supplier can help us find one for you.
Contact Sturtevant Auto for replacement transmissions, motor engines, rims, tires, windows and car doors for your Suzuki at 262-835-2914.