Satisfied Customer Stories
"I want to thank you for your prompt and excellent service to purchase my 2 vehicles today. I apprec...

They purchased my junk car and I could not be happier with the prompt, professional sevice. They mad...

"Sturtevant is always my first call when it comes to my used auto glass needs." Kent J&F Auto G...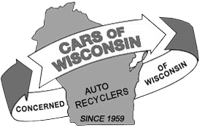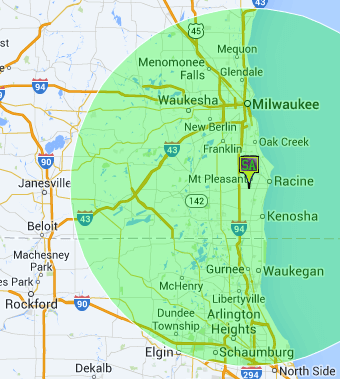 Buy & Sell Saturn Parts
Used Saturn Parts near Milwaukee and Racine
Remember when Saturn burst on the automotive scene in 1991? GM had high hopes for them, but it sputtered out and they dropped the cars from their line in 2010. If you're still driving one, GM dealers still have some parts available—but they're getting harder to find, and far more expensive.
Lucky for you, there's Sturtevant Auto. We get Saturns on our lot all the time, from the first S-Series models, to their Outlook SUV, the hulking Relay minivan & the sporty little Sky roadster.
Whether you need a new body panel, or are looking for an entire drivetrain for your Saturn, you can avoid the wild goose by checking with Sturtevant Auto. Maybe you need parts for the notoriously problem prone automatic transmission on Saturns. Maybe you just need a replacement windshield or glass for a window. Whatever you're looking for, let us know. Email us or call 262-835-2300 and we'll check our inventory. Even if we don't have a donor car on the lot, we will track down the part you need.
This is Where Saturn Owners Find Those Hard-to-Find Parts
Have you been to a Saturn dealership lately to pick up replacement parts for your Saturn? Of course not! With Saturn now a page in automotive history, the only place to get parts is from a salvage yard or online from someone selling aftermarket parts. In the south Milwaukee & Racine area, Sturtevant Auto is THE place for low prices on used OEM Saturn parts.
Bring Your Tools to Pick and Pull, Or Have Us Bust Our Knuckles
In the auto salvage business, Sturtevant Auto Salvage is what's known as a "pick and pull" salvage yard. You bring your tools and harvest the parts you need from the cars on our lot. If you prefer, we can do the pulling for you. Just let us know what you've picked and we'll send one of our guys to remove the part for you.
What if You Just Want to Get Rid of Your Saturn?
If the thrill is gone and all that's left is a sorry heap of metal leaving oil stains on your driveway, consider selling your car to Sturtevant Auto. Ideally, you'd be able to drive it here so we can check it over and offer you a cash price. But if your car isn't running, you can call us at 262-835-2914 and we'll come to pick it up ourselves. You'll receive payment before your junker even leaves your driveway.