Satisfied Customer Stories
"I want to thank you for your prompt and excellent service to purchase my 2 vehicles today. I apprec...

They purchased my junk car and I could not be happier with the prompt, professional sevice. They mad...

"Sturtevant is always my first call when it comes to my used auto glass needs." Kent J&F Auto G...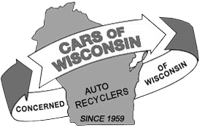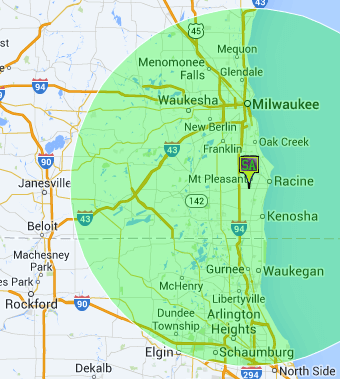 Used Hummer Parts
Used Hummer Parts between Milwaukee and Racine
With its boxy size and rugged styling, the Hummer was one of the most unique SUVs to hit the road. You either loved it or recoiled in horror. If you're reading this, chances are good you're one of those who loved it. But, alas, Hummer closed operations in May of 2010, leaving Hummer owners left to scrounge for leftover parts wherever they can find them. Thanks, GM! Fortunately, there are some aftermarket suppliers catering to Hummer owners. If you're on a budget, or if you need a body panel or a bumper, your best option is to check with a salvage yard. Sturtevant Auto at your service!
Where Hummer Owners Find Those Hard-to-Find Parts
You can't order Hummer parts from GM anymore. Sure, there are aftermarket specialty shops for Hummer parts, but for the best deals you need to check with salvage yards. Sturtevant Auto is your best bet for finding . Although many of the Hummers we get on our lot were totaled in accidents, there are plenty of working parts on them. For instance, a Hummer with a demolished front end still has plenty of pristine parts on the rest of the car.
Bring Your Tools to Pick and Pull, Or Have Us Remove the Parts You Need
Sturtevant Auto Salvage is a "pick and pull" salvage yard. You bring your tools and unbolt the parts you need from the cars on our lot. If you'd rather not hassle with this, we can do the pulling for you. Just let us know what you've picked and we'll send out one of our guys to pull the part for you.
Is the Thrill Gone? We'll Buy Your Used Hummer, Running or Not.
Has your Hummer become a fixed object in your driveway? Consider selling it to us. If the car still has a little life in it, come to our salvage yard so we can look it over and offer you a cash price. You can also call us at 262-835-2914 and let us know what you've got. If you like our offer, we'll send a truck to come pick it up. You'll have a check in your hand before we even leave your property.