Satisfied Customer Stories
"I want to thank you for your prompt and excellent service to purchase my 2 vehicles today. I apprec...

They purchased my junk car and I could not be happier with the prompt, professional sevice. They mad...

"Sturtevant is always my first call when it comes to my used auto glass needs." Kent J&F Auto G...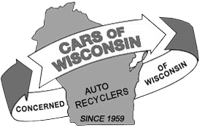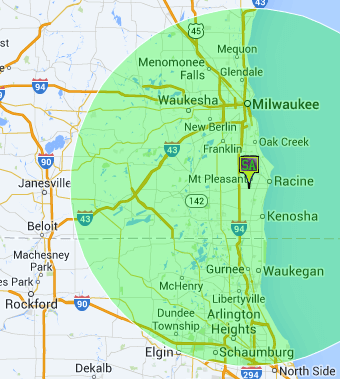 Used Part Costs
Part
You Pull It
We Pull It
Core Deposit

Return the old product for a refund. We'll recycle it!
| | | | |
| --- | --- | --- | --- |
| A/C Compressor | $30 | $30 | $7 |
| A/C Condensor | $30 | $65 | $5 |
| ABS Unit | $50 | $85 | |
| Air Bag | $45 | $80 | |
| Alternator | $25 | $45 | |
| Battery | $25 | $25 | $10 |
| Brake Booster | $25 | $60 | $10 |
| Brake Caliper | $15 | $35 | $5 |
| Bumper (Complete) | $65 | $125 | $5 |
| Bumper Cover | $50 | $95 | |
| Carburetor | $25 | $65 | |
| Coil Pack | $30 | $65 | |
| Column Switch | $25 | $75 | |
| Computer | $35 | $65 | |
| Control Arm | N/A | 65 | |
| Cylinder Head | $50 | $125 | |
| Disributor | $30 | $65 | $15 |
| Door | $65 | $110 | |
| Door Handle | $10 | $35 | |
| Fender | $40 | $75 | |
| Glass Back | $35 | $75 | |
| Glass Door | $35 | $50 | |
| Glass W/S | $25 | $75 | |
| Grille | $25 | $50 | |
| Header Panel | $75 | $125 | |
| Header Panel Bare | $35 | $75 | |
| Headlight | $30 | $65 | |
| Heater Control | $25 | $50 | |
| Hood | $50 | $75 | |
| Leaf Spring | N/A | $75 | |
| Mass Airflow Sensor | $25 | $50 | |
| Mirror | $25 | $50 | |
| Power Steering Pump | $25 | $65 | $5 |
| Rack-Pinion | N/A | $75 | |
| Radiator | $35 | $65 | $10 |
| Seat Bench | $40 | $75 | |
| Seat Bucket | $30 | $75 | |
| Speedometer | $30 | $65 | |
| Spindle | $25 | $65 | |
| Spoiler | $20 | $50 | |
| Steering Column | $40 | $75 | |
| Strut | N/A | $65 | |
| Sub Frame | N/A | $150 | |
| Sway Bar | N/A | $75 | |
| Tail Light | $25 | $50 | |
| Throttle Body | $35 | $65 | $5 |
| Tires | N/A | $20 | |
| Trunk Lid | $30 | $65 | |
| Window Regulator | $30 | $65 | |
| Window Switch | $15 | $35 | |