Satisfied Customer Stories
"I want to thank you for your prompt and excellent service to purchase my 2 vehicles today. I apprec...

They purchased my junk car and I could not be happier with the prompt, professional sevice. They mad...

"Sturtevant is always my first call when it comes to my used auto glass needs." Kent J&F Auto G...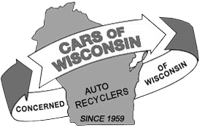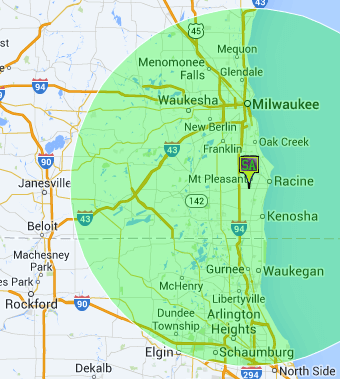 Buy Oldsmobile Parts or Sell Your Junk Car
Used Oldsmobile Parts for Sale near Milwaukee and Racine
Oldsmobiles haven't been made since 2004. The last one off the line was an Alero, which went to the R.E. Olds Transportation Museum (named for Ransom Eli Olds of the Olds Motor Vehicle Company). Although Oldsmobiles haven't been made in years, there are still plenty of them on the road. If you're still driving one, your options for new parts are slim to nothing. Fortunately, though, Sturtevant Auto has used parts for almost any model of Oldsmobile.
Whether you just need to replace the notoriously failure-prone fuel pump in your Alero or have already raised the white flag of surrender and are looking to replace the entire engine, check with Sturtevant Auto. Our Milwaukee-area area salvage yard always has Oldsmobiles with perfectly good parts on/in them. Need to replace the windshield on your Aurora or a rear view mirror for a Cutlass Ciera? C'mon down!
Sturtevant Auto Salvage, Where Oldsmobile Owners Go For Parts
The chances of finding an abandoned Oldsmobile dealership with a fully stocked warehouse of parts is about .001 in a million. No worries, though. Sturtevant Auto Salvage caters to die-hard Oldsmobile owners like you. Where else can you find a dent-free front passenger door for a Delta 88? Or a rear bumper for a Calais? Only at a salvage yard, of course! And if you're anywhere in the Milwaukee – Racine area, your best option is Sturtevant Auto.
Find used auto parts for these Oldsmobile models at Sturtevant Auto:
How Do You Know if We Have the Part(s) You Need?
Simple: You email us or call us and let us know what you need. Then we check our inventory and get back to you. If we don't have the part you need, we can usually locate it at another local salvage yard and refer you to them.
One thing you should know: Sturtevant Auto Salvage is a "pick and pull" yard. What this means is that the parts you need will have to be removed from a car on our lot. Most of our customers come equipped with tools to remove parts, but you can also request that we remove the part(s) for you.
What If You Just Want to Sell Your Oldsmobile?
Several Oldsmobiles from the 1980s have the distinction of regularly being ranked among the top 50 worst cars of the decade. If life isn't so merry in your Oldsmobile anymore and you're looking to unload your Oldsmobile, we can help.
Sturtevant Auto pays cash on the spot for used cars. If your car won't run, call us at 262-835-2914 so we can get some details and make you an offer. Our auto salvage crew picks up decrepit and dilapidated Oldsmobiles anywhere within a 35-mile radius of our salvage yard.
Your Olds may be nothing but trouble to you, but the parts on it can be a gold mine for other Oldsmobile owners who aren't yet ready to throw in the towel.